Welcome to Beijing Acupuncture & Herb Clinic
Beijing Acupuncture & Herb Clinic in Atlanta, GA., the emphasis of Doufeng Piao & Fuzi Gao practice is the transformation of disease to wellness, by utilizing the body's innate physical and psychological powers through Acupuncture, Chinese Herbal Medicine, Nutrition, Tui-na, Cuffing and Meditation.

Acupuncture is now more than alternative medicine.

It is approved by Food and Drug Administration, and endorsed by National Institute of Health.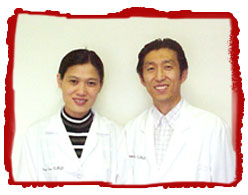 Fuzi Gao, LAc & Doufeng Piao, LAc

All our acupuncturists are fully licensed by the state of Georgia, New York and Pennsylvania. We use pre-sterilized single-use disposable acupuncture needles only.

Beijing Acupuncture & Herb Clinic
(Duluth Office)

2645 North Berkeley Lake Rd.,
Suite 133.
Duluth, Georgia 30096
Tel 770-814-9898
Email: acubeijing@gmail.com